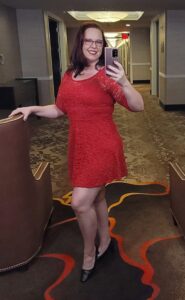 Happy New Year!
This year has gotten off to such a good start that I haven't had much time to write about all my sexy escapades:)
I've been able to spend time with one of my favorite kinky Canadians and a few of my favorite locals!
I have had a couple of threesomes with the beautiful Jennifer Lin! You can see her site at 
https://meetjenniferlin.com/about  She is super fun because she is just as naughty as I am!  I love it!!!
I went to an orgy where there were 6 or 7 other providers and their dates and we had so much fun!  It was like a swinger's party on steroids – none of the awkward wondering if people would play or not!  Every girl plays with every guy.  So good!  If you are interested in going to one of these with me please let me know.  I'd love to bring you as my date!  Some of the other girls that might go to this kind of event are
Kiwi Dr Kiwi Consulting (lasvegasvipcompanion.com)
Heather Home | heatherofvegas (heatherdangelo.com)
April April Luv | Sensual Elite Companion (meetaprilluv.com)
I love playing with these ladies!  Let me know if you ever want me to bring one of them with me:)
I had a wonderful day long "fall in love for a day" date that was so sweet 🙂 We spent time together in a day use hotel room. That was my first time getting one of those lol.  I was happy to bring lots of BDSM toys and fetish wear to dress up for him and play with him for the morning.  We took a break and went out for tacos and tequila – so fun!  We went back to the room for afternoon play with my strap on and sounds.  He had one of the best orgasms of his life!!  We went on to go out to a swinger's party that evening.  I do love group sex!  There is something super satisfying about that.
One person flew me out to go see him for 24 hours! Doing that kind of thing makes me feel so special and I was actually wet for most of the day when I was traveling to him.  Whenever he broke away to go to his convention I would work on my schoolwork (I am a full time psychology student, in case you didn't know).  It was so nice though to give him a very loving hello blow job, to dress up and go to out to dinner, to play and make love to his asshole with my strap-on.  The next day was all about tantra.  I sang to his chakras, we sat yabyum, and enjoyed energy play in addition to physical interaction.  I so appreciated the ample amount of time we had to be COMPLETELY unrushed and able to explore as much pleasure as possible each step of the way.  
:::
Please do let me know if you are in Las Vegas or coming to Las Vegas and would like to experience:
full body sensual massage (FBSM)
Tantra (lingam, yoni, and sacred spot massage)
prostate massage
a girlfriend experience (GFE)
strap-on/pegging
receive oral from me (BBBJ) aka cock worship and/or rimming (DATO)
lick my pussy (DATY)
play with sensation and explore fetishes

light bondage
facesitting
kinky massage/bondassage
FemDom
role play
spanking
impact play
water sports
feminization
CBT
We can go super slow and sensual using tantric techniques or have more aggressive, rough sex.
I can come to you (outcall, in-room massage), or you can come to me (incall).
You can find all my rates at Las Vegas Masseuse – Therapeutic, Sensual and Kinky
Make it a sexy day!
Nikki The Las Vegas Masseuse
7022361975 (text is best – at least at first)