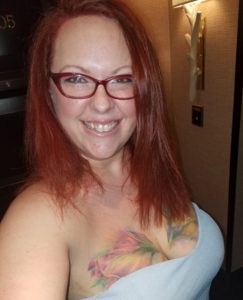 I began with Swedish massage over his entire body.  We talked and caught up on all the latest news as I relaxed his body from head to toe.
Satisfied that he was as relaxed as he was going to be while still anticipating the intense pleasure about to come, I got my gloves and lube.  I climbed on the massage table behind him and began kneading the muscles in his butt cheeks working my way closer and closer to his crack.
Once there I massaged up and down the length of his butt crack focusing on one side at a time.
I began touching his anus with extremely light, teasing pressure.  Every few strokes I increasde the pressure a little bit until I was working my way into the muscles and relaxing the sphincters.
As I felt his inner sphincter release I penetrated him with my index finger.  I slowly massaged my way all around his pelvic floor making sure to pay special attention to his prostate and his tailbone.
Finished with the muscles of his pelvic floor, I changed my focus to rubbing his prostate and stretching his anus.  First 2 fingers, then 3, rubbing against his prostate with each stroke.  I asked him if he could take more and he responded by putting one hand on each butt cheek and pulling himself open as he raised his hips into the air a bit.
I used my left hand on his cock to hold and stroke it.  I wedged all 4 fingers into his asshole.  I slid them in and out until I felt the pleasure subside a bit.  I switched to 3 fingers and became more rhythmic with my hand on his cock.
Each time the sensation would build to a point where I felt his prostate swell just a little bit I stopped stimulating his cock.  I kept stroking his prostate until I felt his cock lose a bit of its rigidity.  Then I put more attention on his cock again bringing it to the edge of climax.  We stayed in this spot – on this edge – for a long time.  His prostate kept getting a little more engorged each time until his dick started leaking out cum – I was milking him!
I began stoking his cock for the last peak and as soon as the flow of cum slowed down I sped up with both hands and stayed steady.  His prostate engorged one last time.  I could feel all his muscles pulsing around my fingers and his cock straining in my hand as he had his final peak – an intense climax!
:::
If this is the kind of experience you are looking for in Las Vegas, make sure to call or text me, Nikki Ivana, the Las Vegas Masseuse at 702.236.1975
This is more than a happy ending massage or the average Las Vegas FBSM – this is intense anal massage and prostate milking.  This can be included in any type of session you would like to try – Just tell me if you want FBSM, massage plus (topless massage) or massage with the works (GFE/Companion).