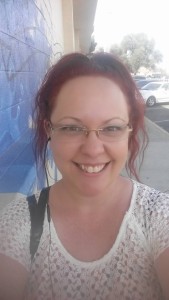 I am so happy to be able to do what I love for a living!  Something has been going on with me – I am just about insatiable when it comes to sex!  Sometimes I feel like I could have 10 men and still want more.
I'm also having lots of fun with sensation play and role play.  Specialty sessions with people who want to learn about their own sexuality or have some cherries popped.  The nervous curiosity is a huge turn on for me!!!  That's why I love breaking cherries:)
I'm off to tackle my to-do list for the day – lots of errands today.  Then if I have time I'm going to work on www.NikkisLessons.com – I've made a lot of updates and added a few new videos so go check them out.  In those videos I demonstrate slow oral sex.  One is a thank you blow job (bbbj) where I also play with his testicles and give a lot of external prostate stimulation.  The other is a very playful session with an old friend of mine.  Lots of teasing!
Enjoy!
Thanks for visiting my site – Las Vegas Masseuse – I love Las Vegas and I love being an escort here. I'm super grateful to have connected with BBW Lovers, super kinky folks, and fans of all types of full body sensual massage (FBSM). Just in case you don't have it handy, my number is 702-236-1975. Text is best since I don't always make it to my voicemail in a timely manner.