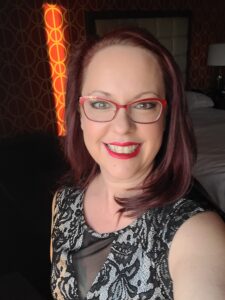 As February is coming to an end, I want to post an update – things are so so good in my life right now, and I want to share the joy and gratitude.
These incredible things would not happen if I did not have all my good friendclients through sex work.  I am deeply grateful for all previous and ongoing support.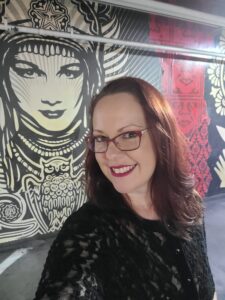 Here are the highlights of my month for celebration:
I started the month with a really hot sex session.  Since my specialties are anal play and cock worship, that is often the focus of the session.
It was a really lovely treat to connect with someone who loved fucking me and had some serious stamina, and was able to keep up with all the changes I needed for my comfort.  So hot!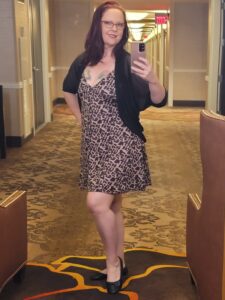 If you did not know – I am also a sex coach.  I got to do a pussy massage coaching session with a sweet couple in England over zoom!
So sweet and powerful, and while I prefer in person, I was surprised how much sensation does translate over zoom.
I got to work with three different couples this month.  It was their first time having a threesome for the first two couples, and for the women, it was their first time being with a woman.  I feel so honored to help them open up in this way to explore and expand their experience of pleasure!  With the third couple – I believe this was my third time meeting with them.
It was good too because I was there to give the wife a pussy massage, but her little butthole was almost calling to me.
I followed the energy, and she ended up lying on her side.  I had one finger in her butt and my right hand against her vulva and clitoris, and I made love to her that way with my hands.  She was writhing in pleasure and came in a full body orgasm.  I'm so grateful for that level of familiarity which allowed us to go so deep.  And this from a woman who the husband told me usually needs lots of encouragement to let go and climax!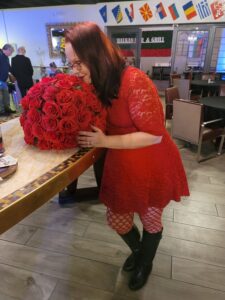 I got to have a kink session where I put sounds into his urethra and played with his asshole edging him for as long as I could until he went over the edge in ecstasy!
I gave several tantric sessions, which included singing to the chakras and five elements massage.
Very energetically powerful and sensational.  Using these techniques, I was able to help one clientfriend who experiences erectile dysfunction to get wholly erect and have a full-body orgasm that he could feel tingling all the way to the tips of his fingers and toes.  After that climax, he even went into a mini state of shock.  This reaction is normal – it has happened several times to my clients and me doing this work.  I wrapped him up in the blankets and laid on top of him for warmth and grounding until the shivers passed.  He felt like a new man!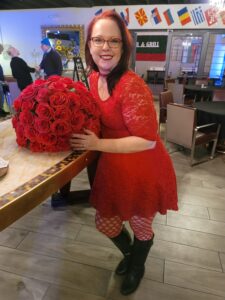 I had several super hot strap-on sessions!  I love making love to a man's ass – starting with teasing, kissing, and licking until he is ready for penetration.  Depending on his desires, we focus on sensation only, or we incorporate power exchange with him being in his receptive feminine, taking my cock, loving being a little anal slut/whore…  so hot!
Sometimes the energy flips, and I'm with a dominant friendclient, and he does things to me – like one who I saw who played with my pussy and ass, fucked my face and throat, making me have so much gag spit that he would scoop it out of my mouth and rub it all over my little butthole and finger me.  I opened enough that he was able to put his hard cock inside my asshole and fuck me really good, making me cum through anal stimulation!  So hot!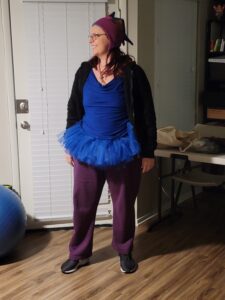 So, this month has been amazing!  On a personal note – I decided to take a small break from school in order to work ahead in my coaching business.  I got office and event space for meeting with clients and having workshops.  It's a significant expansion!  Again – the foundation for all this is all my clientfriends who always visit me when they come to Vegas, and I'm so grateful.  I have plenty of classes on the calendar coming up!  Then I want to travel in June.  I'll be in Austin for a tantra training.  The training is June 10-17, so I would love to meet with people before or after.
I also got invited to teach at a big immersive event in Cabo, Mexico, in November!  This is really a big deal in the tantra world!!!  If you would like to come fall in love with me for a day in Cabo, let me know – I would love to have some sexy fun while I'm there!
:::
Please do let me know if you are in Las Vegas or coming to Las Vegas and would like to experience:
full body sensual massage (FBSM)
Tantra (lingam, yoni, and sacred spot massage)
prostate massage
a girlfriend experience (GFE)
strap-on/pegging
receive oral from me (BBBJ) aka cock worship and/or rimming (DATO)
lick my pussy (DATY)
play with sensation and explore fetishes

light bondage
facesitting
kinky massage/bondassage
FemDom
role play
spanking
impact play
water sports
feminization
CBT
We can go super slow and sensual using tantric techniques or have more aggressive, rough sex.
I can come to you (outcall, in-room massage), or you can come to me (incall).
You can find all my rates at Las Vegas Masseuse – Therapeutic, Sensual and Kinky
Make it a sexy day!
Nikki The Las Vegas Masseuse
7022361975 (text is best – at least at first)