Wow this month has been smoking hot busy!  So busy that I haven't had a chance to write about all the sexy fun I've been having…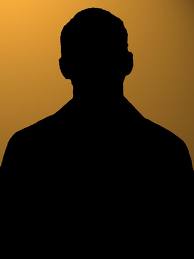 Today was fantastic!  I knew my friend was super excited to meet me – I had suggested one time for and appointment and he told me about how he had been reading my site and was really looking forward to seeing me so I agreed to come directly as soon as I could.
One thing that I think is totally hot is coming into the room and when the energy is right we start kissing and hugging and rubbing each other all over.  Quickly I'm on my knees blowing him and I only just met him minutes before.  I also usually get really wet when sucking cock so this is a great way to start…
We went to the bed and I took off my dress saying I didn't want to get pre-cum on it.  He was on his back and I leaned forward sucking on his nipples and then kissing him while grinding against his hard cock.
He rolled me onto my back and kissed his way down my body taking time at each nipple.  When he got to my pussy he gently pulled my pussy lips open and tenderly with the most gentle pressure licked my pussy tracing my labia and clit with long wet strokes of his tongue.
Pushing my legs up and spreading my ass cheeks he licked my ass and that got me even hotter and I had to reach down and rub my clit.  I was grinding my pelvis against him and he came back up to lick my pussy.
I asked for his cock in my mouth again so he knelt next to my face and let me suck on him while I played with myself.  He pulled back after a minute, not wanting to cum too quick.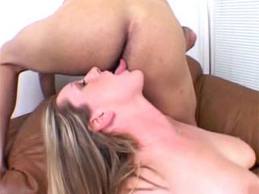 I got up and guided him to lean forward so I could lick his ass.  I was on my knees behind him with my face in his ass playing with myself and that is how I had a nice strong clitoral orgasm.
We lay resting for a bit until I was ready to give him his massage.  I set up the table and had him lay face down.
I gave him a nice medium pressure massage on his back getting him nice and relaxed.  I took my gloves and gently caressed him up and down his body with the gloves – they created a silky feeling he really enjoyed .
I put them on and rubbed oil all over his ass cheeks and thighs using a variety of strokes giving him all kinds of sensations.  He was enjoying it so much!  I slowly worked my finger in and massaged his pelvis from the inside a full 360 degrees.
I spent time on his prostate and he fucked back against my fingers and ground his pelvis corkscrewing it around so my finger would rub in circles around his prostate.  I slipped a second finger in and fucked him that way until he was ready to turn onto his back.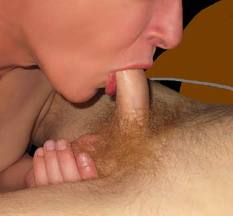 With him on his back I massage his entire groin area with a variety of strokes.  I spent time giving his cock lots of gentle loving touch.  He was aroused to the point of being rock hard.  I worked my way down rubbing the hard base of his cock behind his balls and the area where his legs met his body.
Again I finger fucked his ass.  As he was getting more and more into it I closed my fingers into a circle around the base of his ball sac and pulled it away from his body.  I added a finger and continued to finger his ass and rub his prostate as I took his cock into my mouth.
He continued to enjoy it more and more and to push him over the edge I slipped a third finger into his ass.  He looked up in surprise and I mirrored it back to him playfully letting him know that I knew what I was doing that he could take it.
I put my mouth on his cock again and began to suck and finger fuck him more rhythmically.  He alternated between thrusting his pelvis up and putting one hand on each side of my head to guide it up and down his shaft at the perfect speed.
He came as he was thrusting up into my mouth and I felt his ass spasm around my fingers and his prostate got to it's largest.  He came for a long time.  As his waves of orgasm subsided he said this was an intense orgasm and he really liked the build up.  I told him to relax and he said he didn't think he could do much else.  I stood next to him with my hand on his heart for almost 10 minutes as he drifted in bliss.