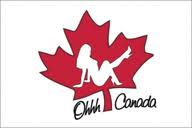 I love it when I walk into a room and it's someone I recognize from before!  I soooo appreciate my repeat clients:)  And, now that I've been in the business almost 5 years I have a lot of them!
I also have a fairly large client base from Canada.  In addition to coming for conventions they also like to come here to thaw out LOL.  Then they come to see me and I really warm them up – like last night…
I got to his room and after some small talk I just couldn't wait and I got down on my knees and pulled his dick out and wrapped my mouth around it.  He was uncircumcised and very clean and it was fun to run my tongue around the inside of his foreskin as he got harder and harder.  Eventually I pulled back the foreskin exposing his moist glans and alternated between swirling my tongue around the glans and taking his full length down my throat.
After awhile we got up to move to the bed quickly taking off all our clothes.  I kneeled next to him so my booty was by his head and leaned over to continue sucking on his nice cock.  He had a good time rubbing, patting and lightly spanking my ass until he couldn't take it anymore and pulled me into position with my pussy right in front of his face.
He didn't lick me which was a horrible tease for me but I could feel his gaze and his warm breath.  As I became completely aroused I started humping my ass up and down, respecting that he didn't want to lick me but only look as I bobbed my head up and down in the same rhythm.  We built up the arousal to his peak where he put his hands on my head and held me still while he ejaculated into my mouth.  SO HOT!!
I love my kinky Canadians!