Sometimes I meet a client and we just click.  I am always able to keep the boundary within myself – our experiences are what they are for the moment.  And for the moments I had yesterday – WOOH!  It was HOT!!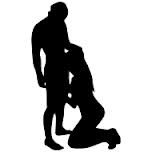 I came into the room.  We started kissing and pressing our bodies together.  I sank to my knees in front of him, opened his pants and pulled down his underwear.  I wrapped my lips around the head of his dick, swirled my tongue first around his foreskin and then gently inside the foreskin around the glans.  He pulled the foreskin back as I began to move my head up and down taking him deeper inside my mouth with every move.  Eventually the head of his cock was hitting the back of my mouth and sometimes moving beyond that into my throat when I was able to make my forehead touch against his belly.  My gag reflex was triggered over and over making my mouth and throat spasm on the head of his dick.  The super slick spit came and all friction disappeared – there was only the sensations of my mouth running up and down his smooth hard shaft.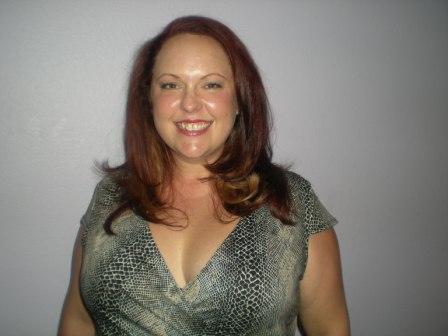 He slid his fingers through my hair and with a firm yet gentle grip on two big fistfuls of hair he began to control my head, alternately holding me still while he pumped his dick into my mouth, pulling my face against his body with his cock sunk all the way into my throat, and corkscrewing my head around so his cock would twirl around in my mouth.  As the arousal intensified he got harder and harder.  His breathing was ragged and he moaned his pleasure every few strokes.  Throughout this time I could feel my pussy getting wet and swollen.  As he was about to climax he pulled my mouth away from his cock and held it just out of reach of my mouth, watching as I strained to lick him with my mouth open and my tongue out.
Come back in a day or two for the rest of the story…