Hello:)  I've received a few emails asking if I'm ok and still in business.  Yes:)  I super appreciate your love and I'm working on some new stories to post right now.  I got way off track with blogging.  I have been having some very good sex and sexual experiences and I'm working on a systematic way to share them with you.
I'm doing well.  Lots of life going on and it's mostly good stuff:)  I completed my training and I'm certified orgasmic!  Yup – I don't have to go to NYC for training every month anymore.
I started hot yoga and sculpt classes.  My body feels good.
New pics will be up soon – just took new photos last week and they are coming out amazing.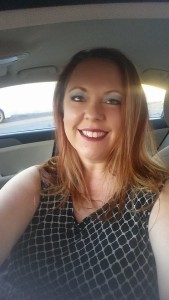 Here's a recent one for now:)
Warmly,
Nikki