This story is for those who enjoy more extreme situations.  If pain turns you off please skip this one!  I used to only post stories containing pain or rough sex like this on my dominatrix site.  Right now I'm focusing on this site hence the mixing of styles.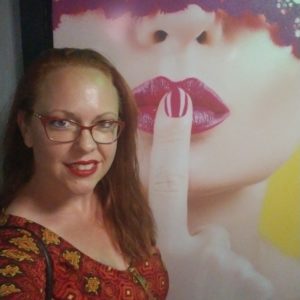 I love going to fancy hotels and having a lot of fun! My friend for today let me know that he was feeling naughty and asked me to bring some toys. When I arrived we had some small talk while I got ready to start with a massage.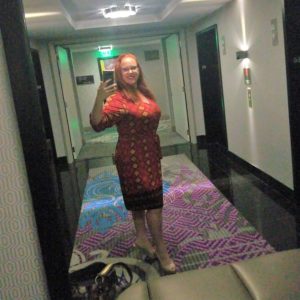 After massaging his back I switched to light touch down his butt and the backs of his legs. I started kissing all over the back of his legs and his butt, teasing, getting closer and closer to his anus until I couldn't make him way any longer and I began to lick his anus. It was very nice because he had waxed for me.
After eating his ass for several minutes I determined that he was ready for more so I stood up, put on gloves, put on my harness for my strap-on dildo, and got out the lube. Sitting in between his wide spread legs I began massaging his asscrack relaxing him even more completely before I began to penetrate his sphincter with my index finger. After his sphincter was completely lubricated I massage his pelvic floor from the inside, out relaxing him deeply and getting him ready to be fucked up the ass.
When I knew he was ready for me I had him put his legs together while he was still laying face down. I got on top of him and straddled his hips. I started at first teasing his asscrack and ass hole with my dildo before slowly inserting it. I slid it in-and-out of his ass hole going a little bit deeper each time until I was completely immersed inside of him. I lay my torso down against his back and reached my arm around his neck and chest to play with one of his nipples. Then I put my arm underneath him to hold on to his cock while I continue to fucking and out of his ass hole.
After a while in this position, I decided I wanted to change positions so I instructed him to lay on the edge of the bed with his butt hanging off. He said Yes Mistress. I put his knees all the way back to his chest and put my cock inside his ass hole while I stroked his cock. He said Thank You, Mistress. He asked for lube on his cock. When I pulled out to get that he also asked for me to get him harder before fucking him again.
I got on my knees in front of him and started sucking on his cock and he said yes teeth are good so I began also chewing on his cock and his scrotum while I pinched his nipples slowly increasing how aggressive I was. When he got rock hard I stood up and fucked him up the ass while stroking his dick. He came really hard shooting all the way up his stomach! When he stood up even more cum came out of him dripping onto the carpet!
There was still some time left at the end of all of that so we finished up just chatting while I massaged his feet and his neck. I hope he can concentrate on the rest of his conference!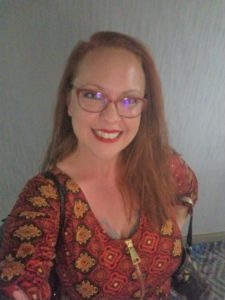 Please do let me know if you are in Las Vegas or coming to Las Vegas and would like to experience:
full body sensual massage (FBSM)
prostate massage
a girlfriend experience (GFE)
strap-on/pegging
receive oral from me (BBBJ) aka cock worship and/or rimming
lick my pussy (DATY)
play with sensation and explore fetishes

light bondage
face sitting
kinky massage/bondassage
FemDom
role play
spanking
impact play
water sports
feminization
We can go super slow and sensual using tantric techniques or have more aggressive, rough sex.
I can come to you (outcall, in room massage) or you can come to me (incall).
Please take a moment to look at all of my offerings at https://www.lasvegasmasseuse.com/massage-plus-and-full-body-sensual-massage/
Make it a sexy day!
Nikki The Las Vegas Masseuse
7022361975 (text is best – at least at first)
lvmasseuse@gmail.com