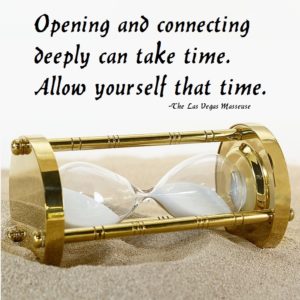 I love it when I get to have an exquisite experience with a client/friend.  I had the most in 1 month ever this month.  It really is like a date for the two of us.  Completely unrushed.  There is something about the quality of a block of unscheduled time together that allows both of us to open more fully into the present and therefore experience more pleasure and intimacy than a shorter session will allow.
We meet at your hotel room or my incall location near the convention center.  I always wear a tasteful dress and heels.  You can request any kind of lingerie or clothing.
We can talk for a bit with a cup of coffee or a glass of wine (I like red) and get to know each other better (or reconnect if we have already met). I like to have some sexy time right away since anticipation for the meeting runs high.  I was able to pop someone's prostate massage cherry and even have him climax through anal stimulation only right after our time together began!
I do like to break up our time with doing some activity outside the room.  Going out for dinner and drinks or some entertainment is great.  Then we go back to the room for more sensual fun.  If there's a jacuzzi tub then we can spend some time soaking in that.  If you are wanting any kind of fetish play we can go deep into it and really explore your boundaries.
If you want to go to a swingers club or a strip club those are fun options too!  Or see about hiring another girl to join us…
Please let me know if you have any questions about booking an Exquisite Experience.  It's always best to book in advance and put down a deposit as I rarely have that type of time available on my schedule the same day.  I'd love to have an unrushed GFE full service session that may include anal massage and prostate massage and prostate milking.  I can come to your hotel room on the strip or you can come to my incall location close to the Las Vegas Convention Center.  Make sure to let me know in advance if you have any special requests for clothing or fetish play so I can be prepared with the correct toys and tools.