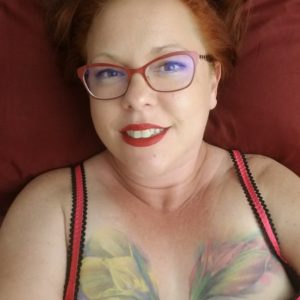 I recently heard another horror story from a friend of mine (who did not consult me first) about his experience trying to hire an escort.  He called the number in the ad.  The gal answering the phone said yes it was her in the ad and she would be on her way.  2+ hours later a girl finally arrived.  She was not the girl on the ad or the girl on the phone.  Frustrated but horny, my friend decided she was still fuckable and that yes, she could stay.  He gave her the stated amount on her ad – $400.  She proceeded to ask him what kind of experience he wanted and told him rates start at $1,000!!!  He sent her away, still horny and now out $400.
Bait and switch are very common but completely avoidable with a little homework.  Here are the steps you should take to avoid this situation.
Google her phone number.

This will show you anywhere this number has been used on the internet.  You can easily see if the same number has been used on multiple ads with different pictures of girls.  If that is the case, then chances are you are dealing with an agency.  You will rarely get the girl in the picture to your room.
You may also find the number listed on review sites.  This is very helpful – if she has reviews, it's more likely that she is for real and legitimate.

Does she have her own website?  Most girls who make their living at sex work will have their own website.  It may be barebones, but something is better than nothing.  It shows their commitment to the work.  They have invested in their business.
Does she have pricing by the hour or by the service?  I recommend going for the gals that have pricing by the hour.  If it is by the service, then she might try to perform that service as quickly as possible.
Does she have reviews?  This one is not as helpful as it once was since so many sites got shut down in reaction to FOSTA/SESTA, but there are still a few out there.  You might want to experiment with using a VPN when looking.
Does she require references or verification of who you are when you book with her?  If yes that is actually a good thing.  It demonstrates her own level of self-care and discretion when it comes to accepting clients.  It means she won't see just anyone and trust me; it does cost business to have these requirements in place.  It keeps her safe and by extension that keeps you safe as well.

It is a common courtesy among providers to give references for our clients.  Because this process can take time, it's best to plan in advance.  Even if you don't know your exact schedule, you can get the verification done in advance so the provider know who you are when you are ready to meet.
An alternative verification method is to call you through your hotel operator.  You will have to give your full name that you are registered under, your room number and depending on the property you may also have to give your city of origin for the operator to put the call through.  I prefer this method of verification since it gives me a second way of contacting you and I'm also verifying that you are actually at the location you are telling me you are at.
If you want a provider to come to your house, she may want a picture of your ID, a pic of you holding your ID, and/or a pic of a peice of mail sent to you at the address on your ID.
If you want to go to see a provider at her location (aka incall), she may want to meet you somewhere for coffee or a drink first unless you've given her other ways to verify you.
I hope this helps you know what to expect next time you are looking to meet up with an escort!
Different providers will have different requirements so remember to be openminded and friendly while you go through the process.
:::
Please do let me know if you are in Las Vegas or coming to Las Vegas and would like to experience:
full body sensual massage (FBSM)
prostate massage
a girlfriend experience (GFE)
strap-on/pegging
receive oral from me (BBBJ) aka cock worship and/or rimming
lick my pussy (DATY)
play with sensation and explore fetishes

light bondage
face sitting
kinky massage/bondassage
FemDom
role play
spanking
impact play
water sports
feminization
We can go super slow and sensual using tantric techniques or have more aggressive, rough sex.
I can come to you (outcall, in room massage) or you can come to me (incall).
Please take a moment to look at all of my offerings at https://www.lasvegasmasseuse.com/massage-plus-and-full-body-sensual-massage/
Make it a sexy day!
Nikki The Las Vegas Masseuse
7022361975 (text is best – at least at first)
lvmasseuse@gmail.com