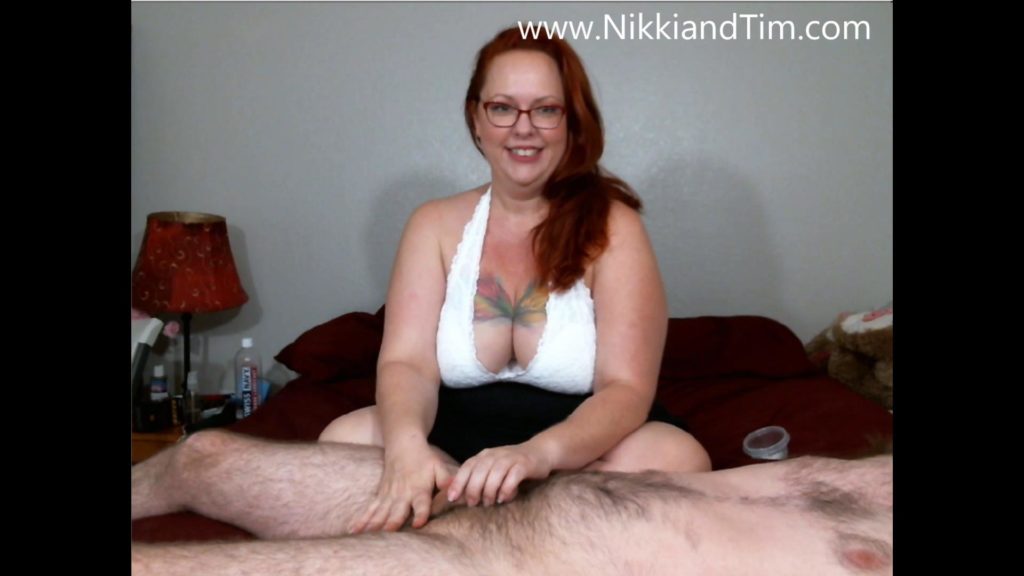 Hi!  Happy September everyone:)  I'm very happy summer is ending and the temperatures here in Las Vegas are going down a little bit.
I started a new project a couple of weeks ago – webcamming!  I'm excited for a few reasons –
I'll have more content for my coaching site www.NikkisLessons.com
I'm getting to do it with my boyfriend and that's lots of fun (I've tried webcamming before and did not love it)
It'll be another great way for us to stay connected!  You can 'follow' me on chaturbate at by clicking here.
It's a cool opportunity for me to show off some of my skills:
cock massage
cock worship
anal massage
squirting
and other things…
Right now we are going 'on air' a couple times a week.  Sessions always take priority so it's not super consistent.  We are putting up recordings of our show though  so if you are curious you could click here to check it out.  Right now there is a clip of me getting spanked (even though in my sessions I'm the one usually doing the spanking LOL)
A Note About Verification
I love meeting with new friends, however, I do need to put safety and efficiency first.  Here is the process for scheduling a session with me:
1.  Text me at 7022361975 or email me at lvmasseuse@gmail.com and let me know
2.  I will need to verify who you are.  This is most easily done by getting a reference from a previous provider.
If for some reason you do not have a reference the next best thing is a deposit.  Putting down a deposit could also save you some money.  Click here to see my early booking incentives for full service sessions.  I can take deposits with venmo, cashapp, or zelle.
Additionally, I will need your room number and the name you are registered under so I can call and verify you through the hotel operator.  This is a requirement for all in room appointments (in room massage, in room entertainment, aka outcall).
If you are coming to me or you are a local I will want to either message with you on facebook and/or meet you at a coffee shop or bar before our session.
We all need to be very careful.  I am as transparent as I can be.  I understand that your privacy and discretion is invaluable.  So is my safety.  Please understand that if you cannot be verified then I will not be able to meet with you.