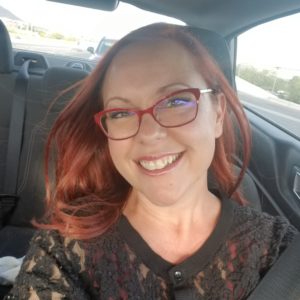 Hi!
We are already a third through the month of May – it feels like time is flying!
The weather has been unexpectedly sweet these last couple days, and I've been taking full advantage by continuing to walk outside for my steps.  For those of you who did not know – I have been working on rehabilitating my hip.  It is so much better!  I'm up to 10,000 steps a day which is a huge accomplishment for me considering that when I put the pedometer on my phone in January, I was getting only 1000-1500 steps a day.
Getting healthier has made sex so much more fun as well!  More endurance and flexibility LOL:)  I've also lost about 50 Lbs since my birthday last June.  My goal is to get under 190 by my birthday this June, and I'm definitely on track.  Don't worry, I'll still have plenty of curves, and you will still be able to call me a BBW.  You'll still enjoy the feeling of my body pressed against you.  My pussy is firmer with all the extra muscle, and that will more than make up for any weight you might be missing:)
April was an amazing and super fun month.  I got to teach a class about anal massage.  I had several outstanding sessions with both new and repeat client friends.
Some of the highlights –
An early morning session wearing a white button-down shirt with nothing under, massaging, sucking and fucking while hot porn was playing on the tv.
A first timer client who was totally nervous.  His nerves and excitement got me so hot!
Using clothes line to put a cock and balls into bondage, then sitting on his face while I pulled, tugged and teased him.
Wearing my strap-on like a prosthetic cock and having my way with him – he was face down, I was on his back, sliding my cock in and out with my arms around his torso holding him still until I reached around to hold his cock while I continued fucking into him until I felt him cum in my hand.
Meeting in the bar for drinks first then going up to the room to share a hot bath before making each other cum orally.
Wooh!  Hotness!!!  I'm curious what May will bring.
Please do let me know if you are in Las Vegas or coming to Las Vegas and would like to experience:
full body sensual massage (FBSM)
prostate massage
a girlfriend experience (GFE)
strap-on/pegging
receive oral from me (BBBJ) aka cock worship and/or rimming
lick my pussy (DATY)
play with sensation and explore fetishes

light bondage
face sitting
kinky massage/bondassage
FemDom
role play
spanking
impact play
water sports
feminization
We can go super slow and sensual using tantric techniques or have more aggressive, rough sex.
I can come to you (outcall, in room massage) or you can come to me (incall).
Please take a moment to look at all of my offerings at https://www.lasvegasmasseuse.com/massage-plus-and-full-body-sensual-massage/
Make it a sexy day!
Nikki The Las Vegas Masseuse
7022361975 (text is best – at least at first)
lvmasseuse@gmail.com