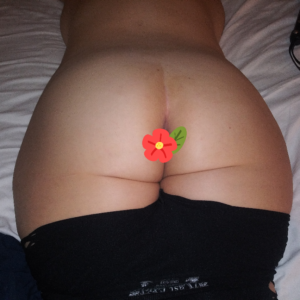 August was so wonderful and busy that I had to take off the first week of September to rest my body in general and my hands/wrists in particular!  I'm happy about it though because I had so many amazing sessions that it was worth it.
I kicked off the month with sessions in Northern California.  I've found a new love of long-form sessions – 3 hours!  The amount of connection and exploration that can unfold in that time is exquisite.  We have enough time to talk and connect either over coffee, drinks, or massage.  We can go deep into role play or sensation exploration.  I am 420 friendly and that gives us time to explore each other in that altered state as well.  If the peak of the session happens sooner rather than later there's plenty of time for cuddling each other or more massage.
I'm planning on visiting Sacramento and Berkeley on the first weekend of October.  Let me know if you would like to schedule a session.
Some other amazing things that have been going on in my life –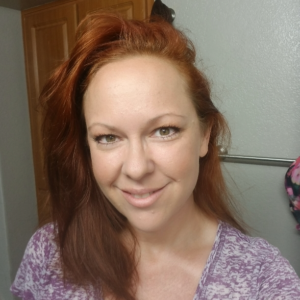 I started school at the University of Phoenix in April.  I'm going for a Bachelor of Psychology.  I was able to transfer almost all my (20-year-old) credits from community college so I'm halfway there!  My plan is to go on for at least my master's and possibly a Ph.D.
I am polyamorous and I've been doing a lot of dating around work and school and momming…  so that's been fun and interesting.  I met someone in Sacramento who I have amazing chemistry with and that will make it easier to visit that part of the world more often.  I had forgotten how intoxicating chemistry can be.  I have felt it with client friends, but I hold such a tight container around sessions…  no matter how good it feels in a session I know that it is for that time we are together and nothing more.  It's been fun to flirt and play with someone in a more freestyle way.
Working as a life coach and sex coach.  I even got to teach my Art of Fellatio class to two different bachelorette parties!  Those were certainly fun and interesting:)
Of course, there's been a lot of not so fun stuff with the pandemic going on.  I focus on taking care of myself, being gentle and loving, and transmitting that when I am with my client friends.  Many of my sessions have had some amount of gentle comforting where I have held my partner and felt a sense of nurturing pouring from my heart to theirs.  I'm lucky to have a good support network with my family and friends that helps me get through the tough times and growing pains.
Now September is in full swing and I can't wait to see what amazing events unfold!
:::
Please do let me know if you are in Las Vegas or coming to Las Vegas and would like to experience:
full body sensual massage (FBSM)
prostate massage
a girlfriend experience (GFE)
strap-on/pegging
receive oral from me (BBBJ) aka cock worship and/or rimming (DATO)
lick my pussy (DATY)
play with sensation and explore fetishes

light bondage
facesitting
kinky massage/bondassage
FemDom
role play
spanking
impact play
water sports
feminization
CBT
We can go super slow and sensual using tantric techniques or have more aggressive, rough sex.
I can come to you (outcall, in-room massage), or you can come to me (incall).
Please take a moment to look at all of my offerings at https://www.lasvegasmasseuse.com/massage-plus-and-full-body-sensual-massage/
Make it a sexy day!
Nikki The Las Vegas Masseuse
7022361975 (text is best – at least at first)
lvmasseuse@gmail.com