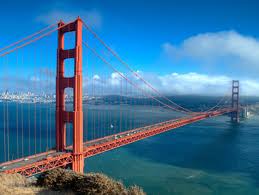 Oh my gosh, I've been gone for 2 weeks today and I miss miss miss my home, family and terrific clients!!!!  It's been tough being away from Las Vegas with the 24 hour stores, restaurants etc., my family with their support (emotionally and physically), and my clients who supply me with the variety of experience and satisfaction of pleasure on a regular basis.
Enough longing and pining for home… I will be back on Monday April 2nd:)
I think the challenge was totally worth it though and I did step up to meet it!  I've been in an intensive training this last 2 weeks learning lots of new techniques for genital and anal massage.  I'm super excited to come home and show all of you to see what you think.  I've learned about breath and how focusing on that can give you a more full bodied experience of your pleasure.  I've learned new cock and pussy massage moves that are physically relaxing and erotically stimulating at the same time.  I've also learned some pelvic release techniques that can bring on full body relaxation more quickly than any other type of massage.
And of course I am eager for some nice pussy play and servicing some cock and ass again hehehe:)  I haven't had time, energy or opportunity to connect with very many people to play with here so I am definitely HORNY!!!