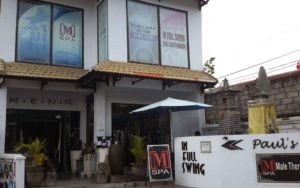 I'm so happy to be back home.  I love love love so many things here in Vegas – my family, my business…  I definitely missed it all.
Did you know that there are not any sex toy stores in Bali, Indonesia?  I did not until I was looking for one.  I was going to indulge in buying a new sex toy – part of the the point of the retreat was self care so I wanted to make sure to take care of myself sexually as well – and no one could help me.  I finally found out that it wasn't legal in Bally.
So when we had a free day I sought out a happy ending massage:)  Actually, I'd already gotten a few massages (they are only $15 an hour there) but none of the girls would go there with me.  I was finally able to get some relief when I went to an all male therapist place.  I had this 25 year old island boy and he was very good at taking direction:)  I felt MUCH better after that.
Excellent Sessions This Week
Since I've been home I have had some AMAZING experiences.
I have one friend who told me to go put on the robe with nothing under when I arrived.  I was so cute and cuddly!  I sat next to him on the couch and cuddled for a moment until he gently situated me across his lap and gave me some very sensual spanks.  After every couple of slaps on my butt he would graze my labia with his fingertips to tease me.  When he was ready he led me to the bedroom, had my lay on the bed in front of him and masturbate until I came.  It was so hot and kinky to be laying there playing with myself in front of him!  He was very patient and tweaked my nipples and slapped me every once in awhile turning up the sensation until I finished with an intense clitoral climax.  Then it was his turn – annilingus and a blow job:)
I got to meet with another friend who wanted to go slow and sensual.  That was fine with me sense that is my preference.  We did lots of kissing and caressing slowly stripping each other and building the tension until we finally had mouth to genital contact.  Yes, he made me squirt – directly into his mouth (DATY)!
I was able to meet with someone last minute and boy was it kinky!  When I arrived we took a shower together.  From the very beginning I took the lead.  I had him on the bed and massaged him a bit before I started putting on the restraints.  I got him completely restrained and licked his ass (rimming) and tickled his groin making him squirm all over the place.  Then I fingered his ass and when he was ready put a dildo in it.  I slapped up and down his back with a couple of different floggers giving him a variety of sensations but never taking him too far over the edge where he had to have me stop.  It was the perfect balance of pain an pleasure.  I sat on his face a bit making him lick me until I had to have his cock in me.  I had been using the vibrator on him a bit but once I got his cock in my ass I used the vibrator on my clit and we both experienced very sharp intense climaxes.
Like I said – I'm happy to be home!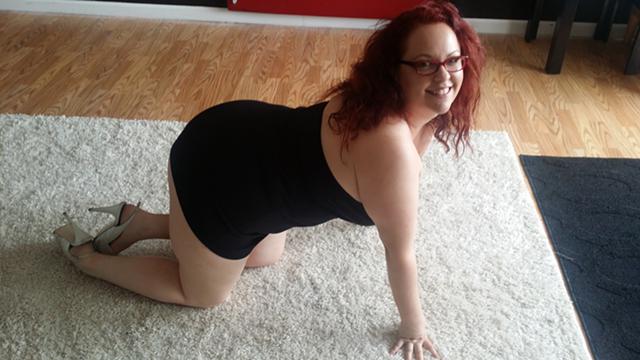 :::
Tags: Nikki Ivana, BBW Escort, Las Vegas Escort, GFE, Fetish, 702.236.1975, 702-236-1975, 7022361975, analingus, Anal sex, anal massage, asshole massage, ass licking, ass play, bbbj, BDSM, blow job, Clitoris, cock massage, CunnilingusX DATY, full service, Las Vegas, las vegas bbbj, las vegas bbw escort, las vegas escort, Las Vegas Masseuse, Las Vegas prostate massage, Nikki Ivana, BBW Escort, Las Vegas Escort, GFE, Fetish, 702.236.1975, 702-236-1975, 7022361975las vegas red head escort, rimming