Hello Pleasure Seeker!
Are you looking for a

no-hassle drama-free

session with a

well-reviewed

provider?
Would you like to get the

most value

for your dollar and

save time

by seeing one gal who can offer therapeutic massage, intimacy and more?
Do you want to

feel confident

about meeting with someone who provides

total discretion

in a professional and caring manner?
Then you are in the right place!
Hi!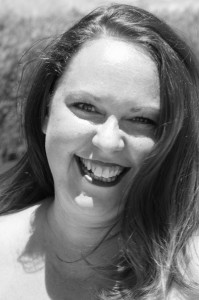 I'm Nikki Ivana the Las Vegas Masseuse.  I love providing intense pleasure!  My caring and positive energy translates into my touch making your sessions extremely fulfilling.  I have been actively providing pleasurable experiences since 2008 so you will feel relaxed in my confident hands.  Live like royalty as I cater to your requests.  Your options include:
Incall

– In case you need to get away from the grind of day to day life or if you're in town traveling with co-workers or family you don't have to worry about spending extra money on a separate hotel room.

Outcall

– I come to you so you don't have to worry about taking a taxi or fighting traffic.  You'll also be able to get right into the shower or your comfy bed when I leave prolonging your relaxation.

Therapeutic

– Massage alleviates pain for better quality of life, improves immunity so you can enjoy better health and releases endorphins and other feel good hormones improving your overall outlook on life.

Sensual

– With full physical enjoyment and release you will feel like a reset button has been set on your stress and anxiety levels allowing you to be happier and more productive.

Mutual Pleasure

– You can feel free to follow your natural urges to reciprocate the pleasure you're experiencing and explore my body and pleasure responses.  No fear of rejection.

Prostate Massage

– When you choose to incorporate prostate massage into your session you will be feeling a new intensity or orgasmic pleasure.  Your prostate massage will include a full pelvic release where you will receiving relaxing loving touch in areas you've never been touched before.  It's this intense level of relaxation that facilitates the higher level of pleasure.

Kink

– Experience total acceptance of your sexuality.  From mild to wild, I'm open minded!  If you have a kink or a fetish let me know and I will satisfy your craving.   Some of my most requested kinks are:

Strap-On Play (giving)
Dominatrix Experience (giving)
Body Worship (giving and/or receiving)
Greek (receiving)
Rimming (giving and/or receiving)
Golden Showers (giving)
Bondage (giving)
Role Play
Cross Dressing

Educational

– When you are looking for more than a one time pleasurable experience or are having challenges experiencing pleasure incorporating education will give you skills to enhance your intimate experiences for the rest of your life.  Some popular lessons are:

How To Enjoy Anal Sex
How To Give Better Oral Sex
How To Find The G-Spot
How To Massage The Prostate
How To Give A Sensual Massage
How To Overcome Premature Ejaculation

Safer Sex

– While I require a minimum of a condom for vaginal and anal sex I can also provide dental dams for cunnilingus and analingus and am more than happy to use condoms for fellatio upon request.  You can also feel secure and relaxed during anal play since I always have gloves available to protect sensitive tissues from rough skin and sharp fingernails.
For appointments 2 or more days in the future please fill out the secure contact form and I will respond to you ASAP.
For appointments within the next 48 hours please call or text me at 702-36-1975.