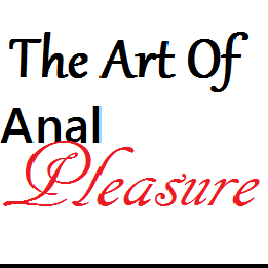 Topics Include:
How to get your partner to say "yes"
Why your partner wants it
How to make it feel good
Anal anatomy, health and safety
Anal massage
Strap-on play
Much, much more!
Virtual Event
Attend from the comfort of your own home from anywhere in the world!
You get:
Live class (Value $30.00)
Transcripts (Value $20.00)
Recording of the class (Value $40.00)
Written Guide To Anal Pleasure (Value $20.00)
Video Demos (Value $40.00)
Email questions answered (Value $100.00)
That's $250 worth of anal information for only $125!
Through Monday Oct 7th get the early bird price of only $25!

Live Events
Friday 10/11/13 6-8pm Co-Ed – Co-Ed/Singles/Couples Class
Location TBD depending upon class size. Because this will be a private event those who wish to participate in hands on practice solo or with their partners will be invited to stay and do so.
$20/single $30/couple *Couples – please register for 2 people and I will refund $10

Saturday 10/12/13 5:30-7:30pm Ladies Night Out
Hosted by the Las Vegas Adam & Eve Store


3231 N Decatur Blvd #137, Las Vegas, Nevada 89130
The ladies event FREE! In addition to learning all about one of the most taboo erogenous zones, there will also be fun games, prizes, light refreshments and product specials (for those who feel like shopping).